Our Home Hardware Expert Mark Cullen knows what it takes to have a great yard, and he's happy to share his advice on how to get there.
But where do you start, with a ton of information out there?
We've put together his best advice for you - all in one place! 
Find his best blog posts, videos, and advice right here in this blog post. 
If you need more info, you can find all his posts here and here.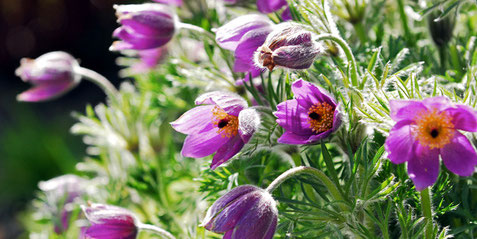 7 Ways to Help Save Butterflies and Bees
Mark gives some great tips to help save the butterfly and bee population, which has been steadily declining in Canada over the past 20 years. Those insects are a vital part of nature and even of our food supply, and Spring is the perfect time to start playing an active part in helping them survive and thrive. Read the full blog post here.
Top 10 Native Plants for Canadian Gardeners
Have you planned your garden yet? How successful has your garden been in the last few years? It's important to use plants suitable for the Canadian climate, if you want a garden that thrives. Plus, the right plants will also attract and nurture bees and butterflies, which is an added bonus. Mark lists the Top 10 plants in this blog post, plus all their benefits. Read the full blog post here.
Great Looking Roses - Chemical Free
Roses are beautiful and sensitive, so we often resort to chemicals to help them thrive. But that's not necessary! There are great chemical-free ways to have the best roses on the block. Watch the video here.
Improving Lawn and Yard Drainage
Are you having problems with water accumulating on your lawn and in your yard? Proper drainage is essential for helping your yard thrive - and not attract a ton of mosquitoes. Mark has a solution for that - watch the video here. 
Achieve the Best Lawn on the Block
How would you like to have the best lawn on the block? What does it take to get there? Mark Cullen has all the answers and helps you get started on stepping up your lawn game. Watch the video here.
Birding 101
Mark has given some great advice about Bird Watching over the years, and in "Birding 101" he covers all the basics in an interview with a Canadian science educator. Read the full article here. 
If You Build It, They Will Come
Have you ever heard of an insect hotel? Could this be something that's beneficial for your yard and the ecosystem beyond? Mark talks about the why and how in this article, and you might jest be motivated to become a hotel owner :) Read the full article here.
Vertical Gardening
Lots are getting smaller, and gardening is getting taller - literally. Vertical gardening is a great new trend, that allows a diverse yard on a smaller space. Find out all about it from Mark Cullen. Read the full article here.