Can you believe 2015 is almost over? It's been a fantastic year at Merritt Home Hardware, thanks to our wonderful team and loyal customers. For our last blog post this year, we want to show you a few glimpses of how 2015 went down at our store 😀.
January
The New Year usually starts with renovations for us, and 2015 was no different.
Home Installs got to work in our kitchen display, and kept right on going after that, with upgrades to our bathroom display (including new flooring).
We like to keep things fresh around the store - and we think it's looking pretty good!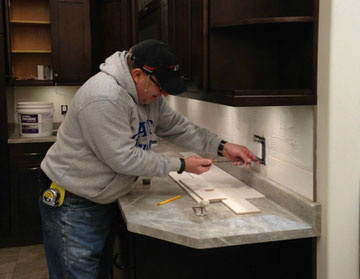 February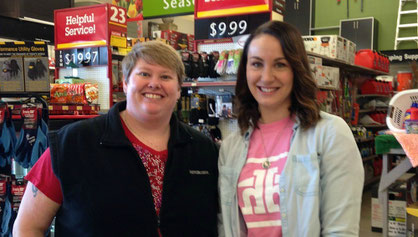 February brought a new addition to the Home Team.
Our new shipping and receiving manager Jen joined the crew, and we're so glad to have her on board! Her no-nonsense approach is much appreciated by our team, customers, and vendors alike, and she shows us every day how to git 'r done.
Glad to have you on the team, Jen!
March
Spring is in the air in March - and so were some fantastic new products we brought into the store, like the greenlid. 
We want to contribute to keeping our beautiful nature clean, and the greenlid is a great way to do that. Re-use the lid and compost the bucket - it's convenient and eco-friendly!
(P.S. - did you know that we also run recycling programs for paint, as well as fluorescent light bulbs and batteries?)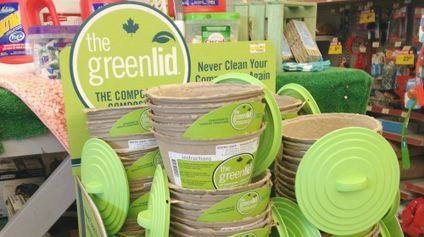 April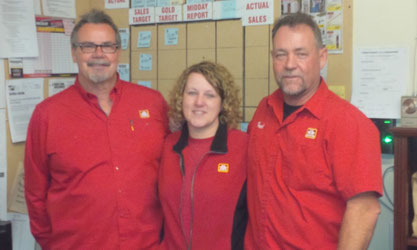 In April, we had to say goodbye to one of our long-term employees... Crystal moved to Kamloops (you can visit her at Home Hardware there!), and yes, there were some tears shed at her going-away party 😓
She was part of the team for 5 years, and unfortunately we have not figured out how to beam her from Kamloops to Merritt every day, so she can still be part of our team 😉
May
In May, we put on our bowling shoes, and went to bowl as Team Home Hardware at the Big Brothers Big Sisters Bowl for Kids' Sake Fundraiser (say that 10 times fast!).
The entire team had a blast, and we're pretty sure we won 😀
We love supporting our community! Merritt is such a great place to live and it makes us happy that events like this are always well supported.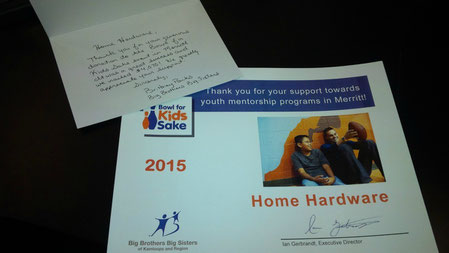 June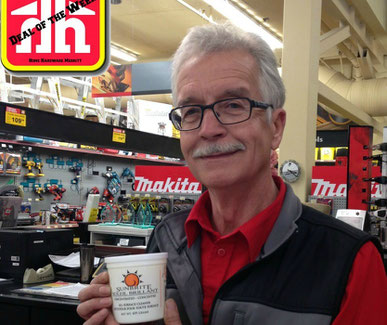 After retiring late last year, we were happy to welcome back Jim Ball, who has been a member of the Home Team for over 20 years.
Jim just could not stay away, and we're glad to have him back!
He also agreed to be a model for one of our weekly deals (and he was very happy with this picture 😉) - and we 're thrilled to keep the weekly deals running for the second year in a row.
We originally started the Deal of the Week to celebrate Home Hardware's 50th birthday in 2014, but it has become so popular, that we keep it going - with exclusive deals for our online community every week!
July
July brought another edition of our Contractor Golf Tournament, and it was a blast as usual.
Our Contract Sales Team works hard all year to make sure our contractors have everything they need, when they need it, and the yearly tournament is a great way to celebrate all those accomplishments together.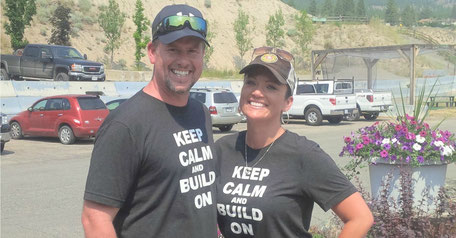 August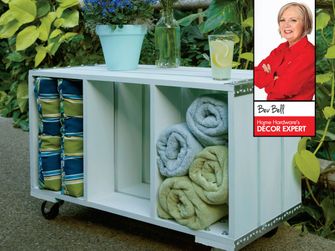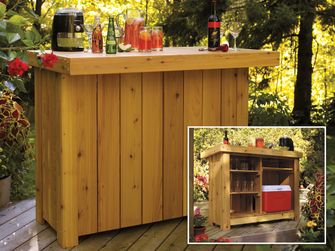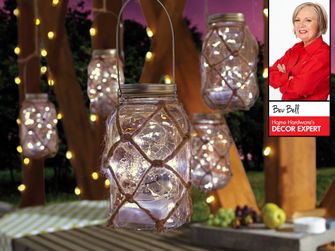 August was a month of projects, and Home Expert Bev Bell had some fantastic suggestions! Find a selection of Bev's project ideas here. 
September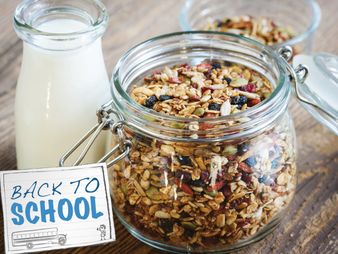 September was Back to School (yay!) and time for another one of our Home Experts to shine. Kitchen Expert Anna Olson had some fantastic recipes for Back to School and every other day of the week.
You can see all her recipes here, and we're always happy to taste-test any of her recipes you want to try (just sayin').
October
We hit a big milestone in October, with 2000 "likes" reached on Facebook. 
To celebrate, we gave away a Kuraidori Induction Cooktop to one of our Facebook friends, and we were thrilled that the winner loved it!
We love connecting with our community on Facebook, and if you haven't "liked" us yet, you can do that right here.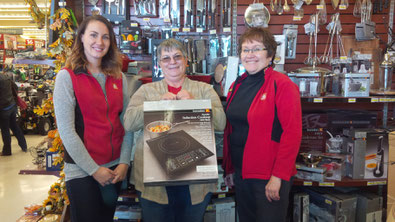 November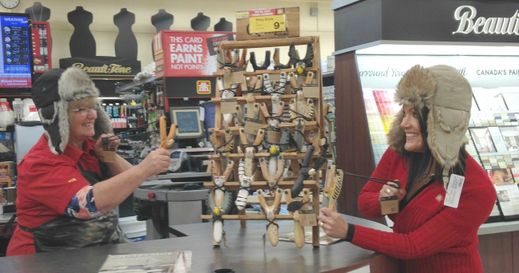 November brought some Home Hardware shenanigans (gotta have fun, right?!), and also two fantastic new products.
We were thrilled to announce that we now carry FAT paint, which is a BC-made, chalk-style paint - great for projects of any kind! Stop by the store to chat with Mischelle about it (and we promise she will put the sling shots away 😉)
Another amazing product we carry is the Nectre Baker's Oven. Check out this functional product, that will be a great addition to your home or cabin. 
December
December is here and we can't believe the year is almost over.
We want to thank all our loyal customers, vendors, business partners, and the whole online and offline community for your support and business throughout the year.
You're what keeps us going, and what keeps us want to strive for excellence every single day.
Thank you ~ we're looking forward to a great 2016!
(P.S. For more posts from this year, check out our Blog Archive)