Meet Tom Hryniuk - our Home Installs Manager!

Tom has been part of the Home team since 2008, and the building industry is in his blood. His grandfather built houses in Kelowna in the 60's, and his father was a finishing carpenter/cabinet maker for many years. That's where Tom gets his love for the industry from, and we are sure glad to have him on our team!
Tom originally hails from Saskatoon, and came to Merritt with a few detours - first Alberta, where he met the love of his life Etelka (she's the manager of the Merritt Chamber), and then Williams Lake. 
Now he enjoys BC life, and often gets a chance to visit with his parents and sister, who all live on Vancouver Island.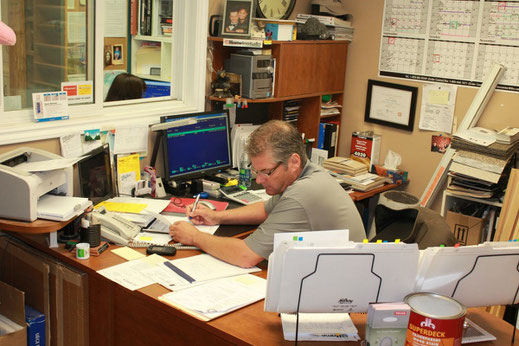 Like many of our team members, Tom says that the staff at Merritt Home Hardware is the best part about working here (so it must be true, right?!). The team always strives to put customers first, and we are an integral part of the community, playing a large part in Merritt's day to day life. Tom loves being a part of that!
As far as his job at Home goes, he's very proud that folks put trust in him with their homes. Whether it is a small vanity top change or a full blown interior renovation, he treats every home that Home Installs works in like it is his own. Being able to take a homeowner's vision of their reno and make it a reality feels great, and he is glad to be a part of that.
Tom also shares a few things that he's learned along the way:  His parents raised him to believe that "your hand shake is your word". Throughout his life, he has really taken that to heart when dealing with other people, on and off the job. Trust and honesty are key words for him, and while he knows that you can't always make everyone happy, you have to try your hardest and do your best, then there are no regrets in the end. "Passion" is key for him, passion in life or work is what keeps him going.
To put it in his own word: "Some say to me, 'how do you do it, how do you find the energy to do what you do?' - the answer is always PASSION."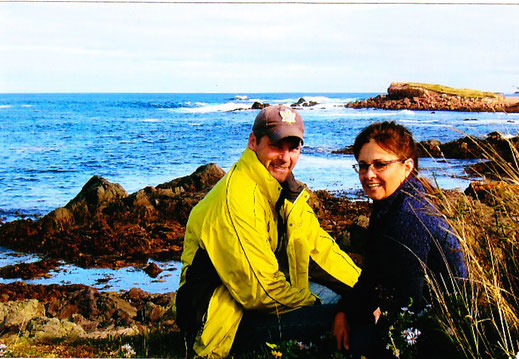 Outside of work - believe it or not - Tom loves to work on his own house and renovate it bit by bit. He's already come a long way, breathing new life into the heritage home him and Etelka live in.

Playing golf and hockey are also hobbies, but he hasn't found too much time for that lately (renovating a heritage home takes time!)
But there is something else - Tom and Etelka love vacationing in Mexico every spring, and it's a vacation that carries them through the year (we can only imagine, since he did not want to share pictures).
Visiting with family and friends is also growing closer to his heart,
life is to short not to make time for family & friends.

We agree - glad to have you on the team, Tom!