We are thrilled to introduce the next member of the Home Hardware family to you! 
Meet Mischelle Pierce!
She has been part of the Home Team for almost 12 years, fearlessly leading our Paint Department. 
Anyone who's met her knows that her love for paint is only matched by her enthusiasm for her customers. Mischelle loves meeting new Merrittonians and helping them select the perfect colour for their home. Of course she's equally fond of her long-time customers, who all appreciate her eye for colour and the solid advice she has from prep to paint.
While "our customers" is definitely her answer to what she loves most about being a part of the home team, her favourite thing to do at work is keeping up with all the new products and designs to keep inspiring her coworkers and customers.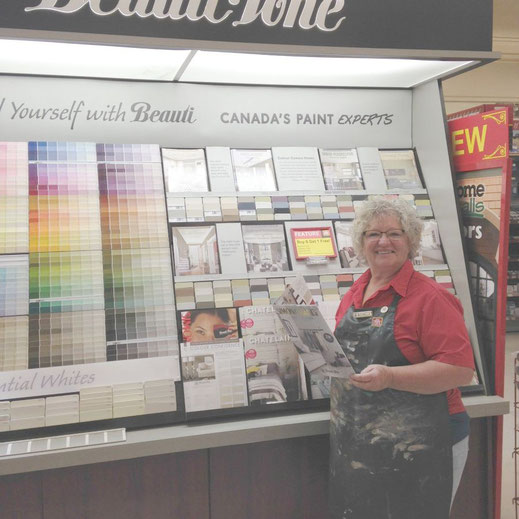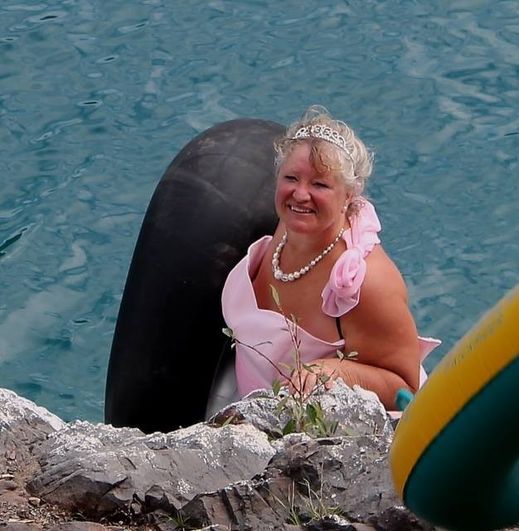 Mischelle is up to date on the latest Pinterest hype and is happy to help customers create their own Pinterest craft, no fail required 😊.
She also loves finding her inspiration on houzz.com, a great site to stay up to date with the latest colours and design trends.
You're definitely in good hand with Mischelle - for all your colour, design, and project needs!
Outside of being an awesome addition to the Home Team, Mischelle loves to paint (no surprise here!), and she is also a very talented mosaic artist. She also enjoys kayaking, biking, and cross country skiing -  whenever she finds time between watching a Centennials hockey game and spending as much time as possible with her grand children.
We're very fortunate to have Mischelle on the Home Team - and we can't wait to see which project ideas she comes up with next!