Summer is almost over and fall is ready to arrive. Chilly nights and crisp mornings, sunshine and frosty winds - gotta love fall in Merritt! If you don't want to spend your whole fall just with yard work, we have a few awesome projects for you! You could even get a head start on your Christmas gifts :)
There is a variety of projects for every budget and time frame on the Home Hardware Website - have a look! One project that is easy to do and will keep the spirit of summer in your house all year long is the Indoor Herb Tote.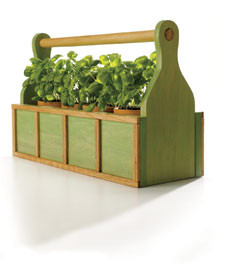 You won't need any fancy tools to build this tote, only basic items, that should be in every tool box anyway. Check here for a full list of tools and materials needed.
If you're going for the hardwood version with 1"x6" stain grade oak, you are looking at about $70.00 for the materials, if you want to be a little more budget conscious and use spruce lumber, you will be able to build the tote for about $ 35.00.
Either way you'll have a few enjoyable hours to yourself or to start teaching your kids (or grandkids) some of the basics of woodworking!
Come and see us at Home Hardware anytime to get a quote on the different projects or print-outs of the instructions!